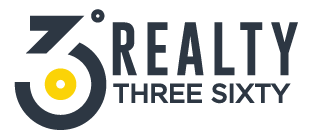 Realty Three Sixty embodies the Future of Real Estate by empowering Real Estate Agents to serve customers and clients in the way the want. Made possible by significantly streamlining traditional processes and workflows through technology, we encourage agents to challenge industry norms, leverage and develop their skills, keep more of what they earn, and serve clients flexibly. We support and help incubate new ideas championed by entrepreneurial real estate professionals.
Realty 360 – Lowcountry Communities is a new office serving the Beaufort SC Lowcountry. We are seeking individuals, teams, and brokers that can contribute to the growth of Realty Three Sixty, Realty 360-Lowcountry Communities, our family of agents, and our careers.
Contributions beyond listing and selling are appreciated and rewarded. Mentoring, business development, and expanding the services and markets served are just some of the ways to benefit financially. Agents may join one or both of the Hilton Head and Beaufort Multi-List Services and Realtor Associations.
Innovation in Action
The following are some innovative marketing and support items available to Realty Three Sixty Professionals that will be updated to include the Realty 360 office in SC.