We Have Maps!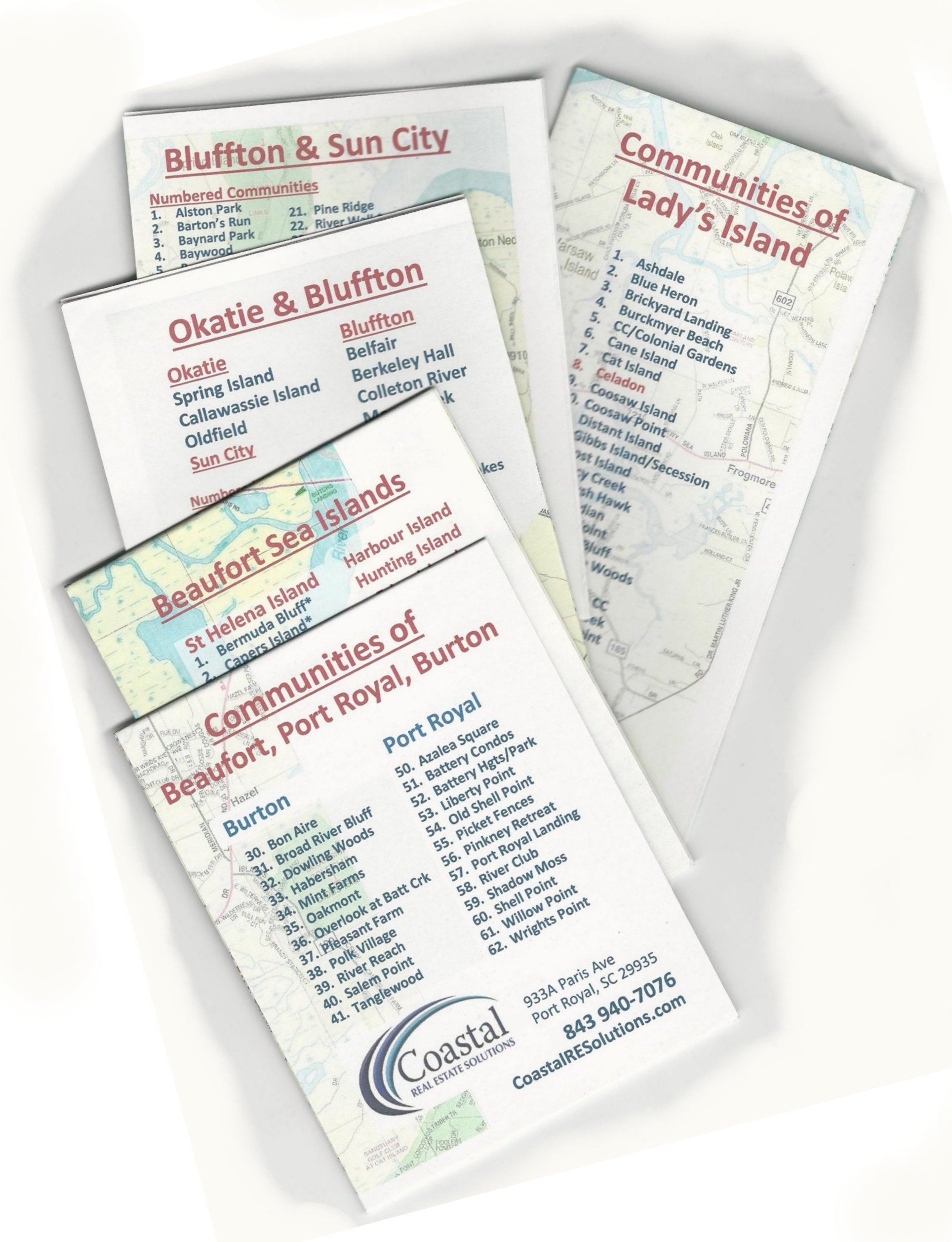 In real estate, it is said that the three most important thing are location, location, and location.
Location 1: The Lowcountry is tough to beat.
Location 2: The Community, don't underestimate the importance of this.
Location 3: The Property within the community, with the desired views, convenience, and neighborhood.
Maps are essential to understanding the lay of the land, and the lifestyle implications imposed by location. We have all types of Maps
Roadmaps
Community Location Maps
Community Site Plans
and More
PDF Maps for Viewing or Download
Click on the map to download a printable version. Most are 11″x17″, which is great if you have such a printer. If you don't you can always print in a reduced size, or call ahead, we will arrange to have the maps you are interested in.
Customized road maps: Lowcountry Communities provides unique road maps with a numbered index showing location of the communities.