BEAUFORT COMMUNITIES
Search Listing of All Beaufort Communities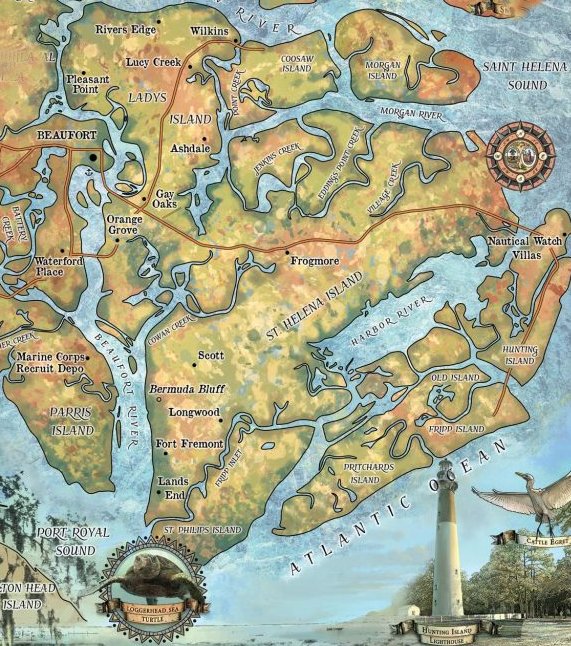 Search by individual communities using the Links below.
Beaufort is a charming southern town, steeped in history, and continually rated one of the best places to retire in the country. The Town of Beaufort is the historic center, but the City of Beaufort comprises surrounding areas and communities.
To the east is Lady's Island, a major area of growth.
Further East are the Sea Islands: St Helena Island, Hunting Island (a State Park with beaches and light house), Harbor Island and finally Fripp Island.
South is the charming town of Port Royal, undergoing a major redevelopment of their Port. To the west, Savannah Highway, leads to the Parris Island Gateway to points north and west, and SC-170, and the Broad River Bridge to points south.