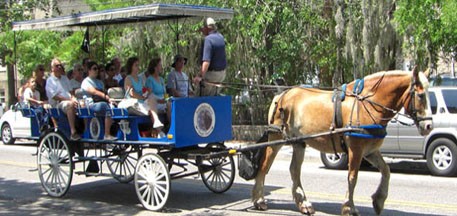 Lowcountry Communities is committed to help you find the community that is right for you before buying a property. You would be surprised how many folks wish they spent the time searching for a community first, instead of finding they got a great deal on a home in a community that wasn't for them. You are buying a lifestyle, and often a piece of the community, as much as a home,
Free Personalized Tours of the Lowcountry and Communities. Prior to your next visit, Text/call or email today and we can begin making all the arrangements with a personalized itinerary for you. Availability is on a first-come first-served basis, so don't delay, especially if you plan to visit during busy periods.
Discovery Tours – Many of the upscale communities offer Discovery Tour to experience the community first-hand. They typically include two nights of lodging, amenities, and a tour of real estate. Prices range from $250-500. Day visits are also available, and often include amenities like a round of golf, lunch, use of the pool and fitness center, etc. Lowcountry Communities can schedule these for you. Typically a credit card is required, but not charged until you arrive for your tour.
Complete the Form to the right or call/text 843-441-5760. —>>